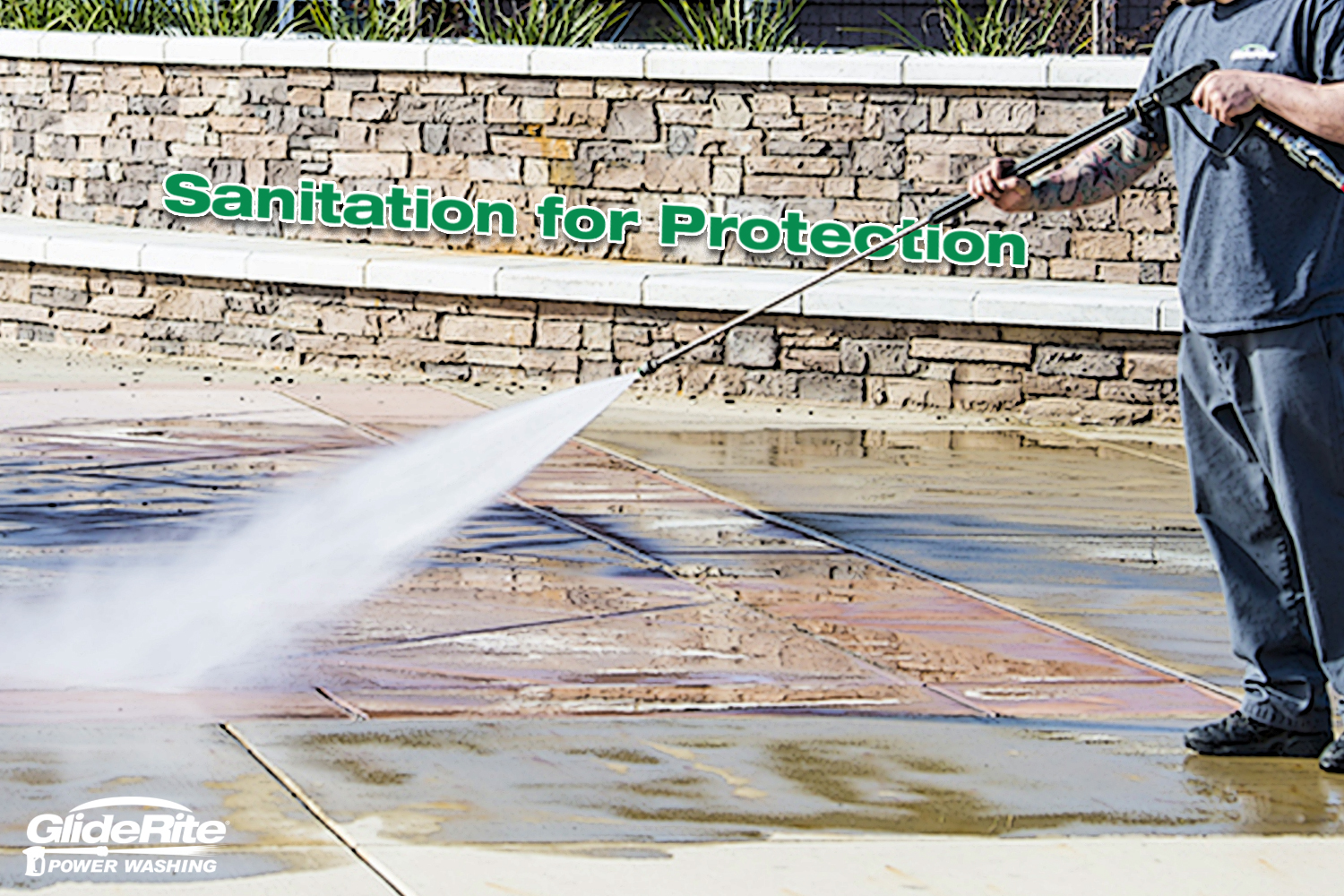 04 Feb

Sanitation for Protection

Ensuring the exterior of your business is sanitized properly is imperative not only for your curb appeal, but for the health and safety of your community as well. By keeping your exterior sanitized, you can do tons for your community that you may not even think of. Exterior sanitation protects against the spread of deadly diseases, as well as your community's homeless population. Both of these things are important for protecting our Dallas-Forth Worth community.

Glide Rite has been sanitizing the exterior of businesses since 1984, but that doesn't mean our work for our community is done. As San Diego found out in 2017, the improper sanitation of business and city blocks can pose life-threatening risks to humankind. It is especially prevalent in our homeless population, which in the Dallas-Fort Worth area has been on the rise since 2017.

The homeless population in Dallas and Collin counties rose 9 percent from 2018 to 2019, mirroring a 9 percent rise from 2017 to 2018. The total homeless population totaled 4,538 when the census was taken in March of 2019. This is an issue for our community, as well as our businesses, where diseases can easily spread to the unsheltered homeless—those who do not or cannot seek emergency shelter.

The unsheltered homeless, totaling 1,452 in Dallas this year, can often find "shelter" outside of businesses where germs spread rampantly. This can be exacerbated when there are not enough public restrooms for use, meaning the streets are turned into bathrooms. Sanitizing businesses and communities—sidewalks, dumpster pads, walls, streets—is vital for the health and success of our Dallas-Fort Worth community.

The homeless population in Fort Worth and Tarrant and Parker counties was only slightly increased from 2018. The area saw a 0.6 percent increase, with only an increase of thirteen people, making the total 2,028 in this area. This brings the total of homeless individuals in our Dallas-Fort Worth community to 6,566. In 2017, our total population census for both areas was 2.215 million people. Meaning we have a homeless population of 0.3 percent in total.

San Diego had an exacerbated Hepatitis A outbreak in 2017, which rapidly spread through their homeless community through poor sanitation of their businesses and streets. Hepatitis A is extremely dangerous, as it can shut down your liver and even lead to death in extreme cases. It is virally spread through a fecal-to-oral route, either by person-to-person contact or by consuming contaminated food or water.

San Diego quickly announced the Hepatitis A outbreak and prompted a public health emergency. Their solution to combat this problem was to not only get vaccinations out to the community, but they also issued a city-wide sanitation project where the streets, sidewalks, walls, and nearly entire city were power washed with a bleach solution. Fecal-contaminated environments can easily spread when there is a combination of homeless populations, lack of access to public restrooms, massive amounts of trash, and drug use.

Glide Rite wants to help make our Dallas-Fort Worth community safe and clean by sanitizing businesses, dumpster pads, sidewalks, roads, playgrounds, and more. We want to help sanitize any area that needs sanitation! It's important to minimize the risk of disease-spread for our entire community and one of the first steps to doing so is by making sure our cities are clean. Not only will you protect your community by calling us, but you will also increase your curb appeal—giving you an opportunity to make more money.

It's all of our responsibility to keep our communities safe. We need to approach the cleanliness and sanitation of our communities together. Glide Rite has the educated, professional power washers ready for any power washing project. Not only will you help your community by calling us, we also strive to protect our environment by following the Clean Water Act, using biodegradable cleaners, and being compliant with local and state laws and codes. If you're ready to be a part of our community sanitation for protection, contact us today.