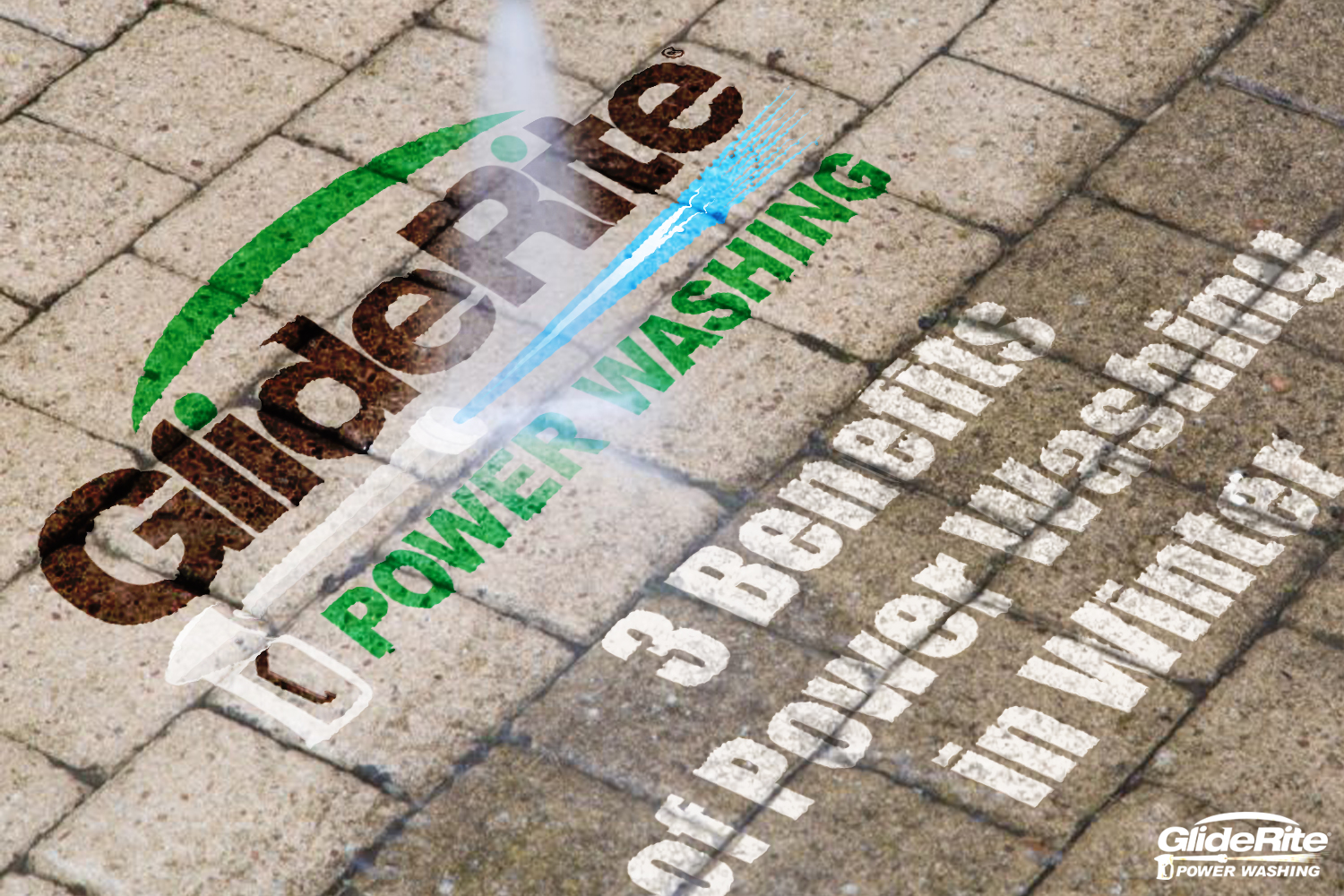 20 May

3 Benefits of Power Washing in Winter

In Texas, winter is the perfect time to schedule your power washing projects. Glide Rite Power Washing can handle all your commercial power washing needs no matter the season. However, winter is the prime season to increase your curb appeal and sanitize your property. Your customers will appreciate it come your busy seasons (for most businesses, unless you're a school or hospital). These are the top three benefits to power washing your business this winter.
Less Down Time During Busy Months
The top reason for scheduling your power washing projects in the winter is that you will have less down time during your busy months. This means you will make more money and keep your customers happy. Power washing can be scheduled during the wee hours of the morning before you open, but that usually means the project will continue for longer. Scheduling your project during winter means Glide Rite can work for longer periods of time, shortening your project and getting your business up and running sooner. If we schedule your project during your down months, we minimize the disruption to you, your customers, and guests. This aids in their overall guest experience and makes them happier.
Restore Curb Appeal
Texas spring and summer tend to be quite humid with fall and winter being more arid. This means that the moisture of humidity can begin to cause damage to your business's structure. Grime and mold can build up, and if allowed to sit for a long period of time it can begin to cause permanent damage. Damage can cause structural issues that may lead to costly repairs.
Cleaning your business of dirt, grime, mold, graffiti, gum, and other unsightly messes before your busy season means putting your best foot forward for your customers. The way your business is treated on the outside is how customers will expect to be treated when they are on the inside. When your business is clean and beautiful, your customers will feel ready and excited to do business with you.
Sanitize Your Property
Power washing your business doesn't only increase your curb appeal, it reduces the risk for spreading diseases. This helps to protect your community, especially the homeless population. Deadly diseases will spread on building's exterior when they are not properly cleaned or sanitized. San Diego found that not properly sanitizing outdoor exteriors can spread diseases like Hepatitis A. Glide Rite can sanitize buildings, dumpster pads, sidewalks, parking lots, playgrounds, and more. Whether you're a restaurant, golf course, shopping mall, Home Owner's Association, school, or hospital, Glide Rite is ready to protect your community.
Glide Rite Power Washing has highly trained technicians equipped with state-of-the-art power washing equipment to give your business its best clean. Our goal is to give you and your customers a clean, beautiful, and safe property where business can be conducted positively. Our relentless attention to detail delivers outstanding results for our clients. We pride ourselves on working fast, diligently, and efficiently to minimize the impact to your customers, even during your slow season.
Winter is the perfect season to get your business ready for the year. Make sure your business is ready for 2020. If you're ready to give your business the face lift it deserves and your customers your best foot forward, schedule your power washing project with Glide Rite today. You can even call us to request a free estimate! We are happy to assist you with any of your new year projects. 817-807-0004